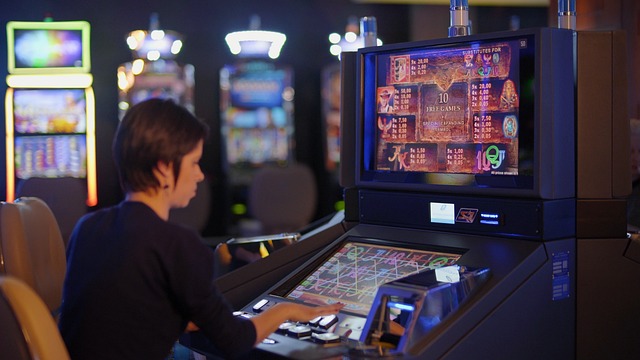 Diamond Express is an atmospheric game with real gold digger atmosphere, deep gold mines with jewels, diamonds, picks and dynamite, exciting animations and various funny sound clips.
Diamond Express is one of the most popular games on Spilnu.dk, and its popularity can be understood when you look at the completed structure.
Both graphics and sound work well in relation to the gold digger theme and the game has many options. It is one of the most played games on Spilnu.dk and this is also guaranteed to be due to the possibility of winning the two large jackpot pools, both of which grow as the spin is done.
The rules are very simple and it is possible to play with very small stakes (as low as 2 øre per line), which makes it easy for beginners to get started, and the more experienced and tactical players can still find the game attractive due to the possibility of to adapt and regulate the effort.
There are many different winning options, and 2 different jackpots, so you are guaranteed long-lasting entertainment with real chances of winning. There is also a guarantee for a minimum amount, and a repayment percentage of a whopping 97%, regardless of effort!
This is how you get started playing
To play Diamond Express you must have a player account at Spilnu.dk, it can be created via www.spilnu.dk/users/signup where you must enter your information and any bonus code for Spilnu.
As soon as you have deposited money, you get a bonus of 200 kroner to play for. When you want to play the Diamond Express slot machine, you must have transferred to it; this happens automatically via a pop-up window.
You decide yourself how much you want transferred, and the remaining amount plus any amount won is automatically sent back to the gaming account when you finish again. After that, it's just a matter of playing and hoping you win. The money you can play for can be seen as credits, 1 credit corresponds to 1 øre, so 10 kroner is 1000 credits you can play for.
You can choose how much you want to play for per spin and the bet are divided into levels from 1-10 with different prices. The minimum price is 2 øre per line, while the highest line price is 50 øre, which means that each spin can cost between 8 øre and DKK 4. To increase your chances of winning, it is recommended that you take a look at our tips and tricks for play on slot machines.
The game itself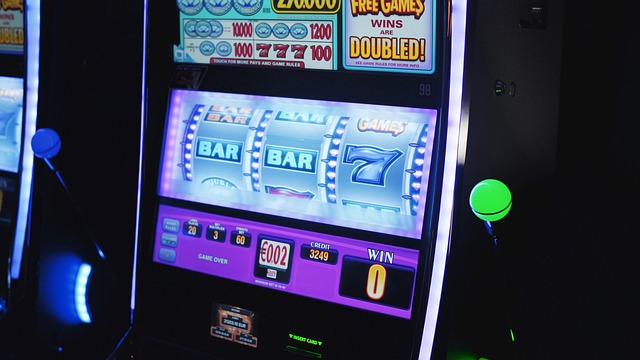 In the game, you have eight fixed paylines, distributed over three lines and three reels. In keeping with the gold digger theme, symbols of diamonds, jewels, picks, shovels, dynamite and horseshoes rotate around. If you get 3 identical symbols on an active bet line, i.e. either diagonally, horizontally, vertically or diagonally, a win is paid out. When you have placed your bet, you must set the wheels in motion by clicking on spin. You can also let the machine continue automatically, so you don't have to click spin every time.
All 8 lines are always active and cannot be adjusted. Once the rollers are running, it is not possible to adjust the insert, otherwise you can constantly adjust both up and down. If you then hit a winning combination, the credit paid out is calculated according to the bet. The symbols you spin have different values, with the red diamonds having the lowest value and the blue ones triggering the highest win.
One of the reasons why Diamond Express can have such a high repayment percentage is due to their winnings system. When you hit a winning combination, you not only get a win but also an extra reward in the form of a win and a subsequent free spin if the win is multiplied on top of that. The same winning symbols are replaced with 3 new ones, so you have the opportunity to win again. If you win twice in a row, the winnings are doubled and this can continue until the winnings have been quintupled!
Bonus games at Diamond Express
Diamond Express has three different bonus games where you can win big prizes and gain access to the Jackpot.
The Buffalo bonus game
If you get 3 buffalo skull symbols on a payline, the Buffalo payline is activated, where you get a special diamond to collect. When you have collected 16 diamonds, the winnings are doubled, and at 20 diamonds you get access to the Jackpot Flash bonus game.
Diamond hunt bonus game
If you get 3 Diamond Hunt symbols on a payline, the Diamond Hunt bonus game is activated. Here you get a game board with 40 fields on which you have to blast your way through the mine with dynamite. There is a profit on all the fields you land on, with varying sizes, and you can collect between 2-5000 coins. If you collect 5 special diamonds, you win access to the Jackpot Flash bonus game.
The minecart bonus game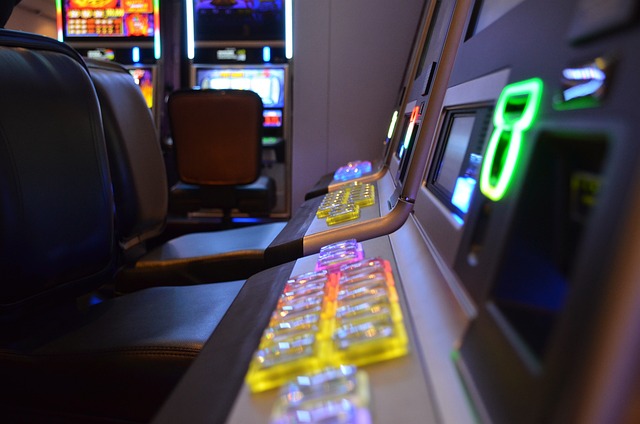 The last bonus game, Mine Labyrinth, is activated if you land three mine cart symbols on a payline. Here you have to use dice to open chests, you have 10 hits and you get an extra one for every six you hit. Each opened chest gives a special diamond, and with 10 diamonds you get access to the Super Jackpot Flash.
The rest of the chests are transformed into gold chests, each containing 50-25000 coins.
The pools in the two jackpots are always filled with a starting amount, so even if there has just been a win, they are never empty. Jackpot Flash always has a minimum of 5,000 kroner that can be won, and in Super Jackpot Flash the minimum amount is 100,000. Since the pools grow with each spin, they are often much larger.
The Jackpot Flash bonus game, which can be accessed via the Buffalo bonus game or the Diamond Hunt, consists of five fields of credit wins and a jackpot field. You can win 200, 350 or 500 or Jackpot Flash, which ensures a minimum of 500 kroner.
Super Jackpot Flash is accessed via the Minelabyrinth bonus game. It is the same principle as Jackpot Flash, with 6 winning fields and a jackpot field. You can win 800, 1000 or 1500 coins, and if you are lucky enough to get the Super Jackpot Flash, you are guaranteed at least DKK 100,000.
On top of the three bonus games, Diamond Express also has a special Game Flash function, which provides even more winnings. If you get 3 horseshoes in a row, the light starts flashing and if it lands on a field with credit you get this paid out, otherwise you can be sent on to the bonus game. All deposit bonuses must be wagered 20 times before they can be cashed out.
Jackpots on the machine
The game has two common jackpot pools which increase in step with games on the machine. If a jackpot is triggered, Spilnu.dk will deposit an amount into the jackpot pool, so that a jackpot pool will never be empty.
The starting amount is DKK 5,000 for the jackpot and DKK 100,000 for the super jackpot. The chance of winning the jackpot increases linearly with the size of the bet.
Should you have any questions about the Diamond Express slot machine, or just Spilnu.dk in general, you can always read our FAQ about Spilnu. Here you can find answers to the most frequently asked questions from people about Spilnu.dk.v